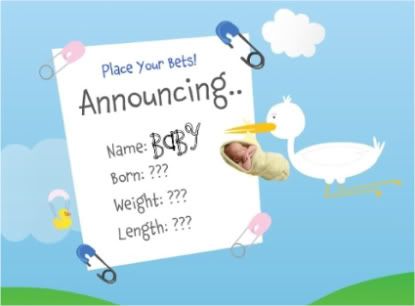 Place your bets now. Will it be a boy or a girl? What day will baby arrive? How much will baby weigh? How long will baby be?
FYI:
Elena was 1 week early. 6 lbs. 15 oz. 18.5" long.
Chloe was 10 days late. 8 lbs. 5 oz. 19.5" long.
Lydia was 2 days early. 7 lbs. 14 oz. 19" long.
The winner of this contest will receive a hearty congratulations and free publicity here at Clark Chatter.