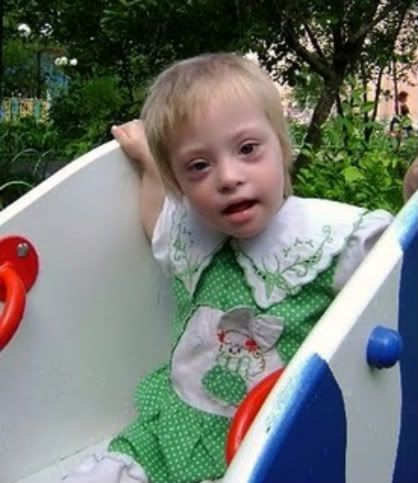 Please pray for
sweet Olga
. Since
Patti
blogged about Olga's imminent transfer to an institution and her desperate need to be adopted,
$12,709
has been raised for her adoption grant!
As a result, several families have come forward. Unfortunately, all of them have had to back out for one reason or another (finances, family size, etc.). Most recently,
Olga
was on the "My Family Found Me" page of Reece's Rainbow and we were on pins and needles waiting to hear details. But this morning, Olga's precious picture was no longer there.
I am heartbroken.
Please pray for Olga. Pray that God will provide a forever family for her.
I'm praying that one of you will be that family.
God is a father to the fatherless. He places the lonely into families.
~Psalm 68:5-6