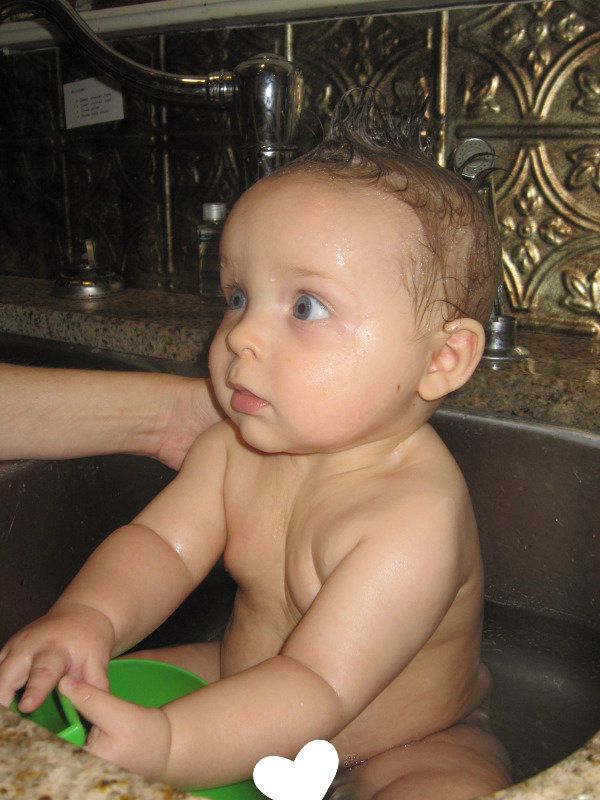 Believe it or not, I've never bathed any of my babies in the kitchen sink. I just haven't.
But Julia developed a major fear of the bathtub some time around the time she started sitting up, despite the fact that she always bathed while
sitting in a sister's lap
.
So I thought I'd try something different before Judah repeated history. (Which is not to say that his personality is anything like hers. He's laid-back and she, well, she wasn't.)
He had so much fun playing and splashing and letting me make mohawks in his wet hair.
A mere 5 minutes after this beautiful smile, my boy was fast asleep on my chest.
I'm in love,